Out of the Darkness – Walk to Prevent Suicide
by Randi Mazzella
Madison Holleran had always been a happy kid. In high school, she was a varsity athlete (track and soccer) and an A student. Madison was looking forward to attending a top tier college and running for their track team. Her father Jim Holleran recalls, "After her first week at school she tweeted about college, 'This is the greatest place on earth.'"
---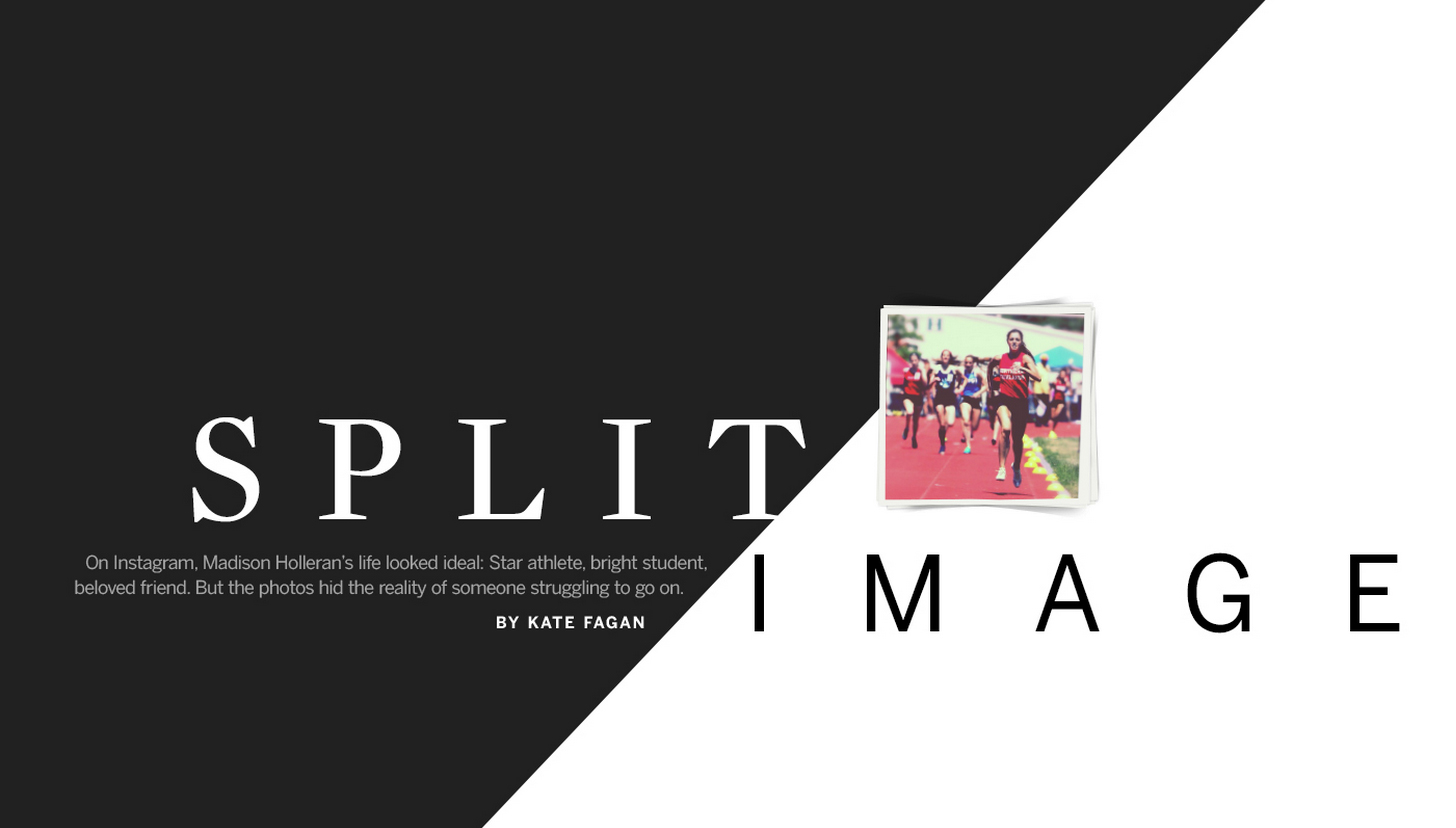 ESPN: Split Image
On Instagram, Madison Holleran's life looked idea: Star athlete, bright student, beloved friend. But the photos hid the reality of someone struggling to go on.
ON THE MORNING of Jan. 17, 2014, Madison Holleran awoke in her dorm room at the University of Pennsylvania. She had spent the previous night watching the movie The Parent Trap with her good friend Ingrid Hung. Madison went to class. She took a test. She told a few friends she would meet them later that night at the dining hall. She went to the Penn bookstore and bought gifts for her family.
Read Full Article
---
Real Sports with Bryant Gumbel: Depression in College Athletes Web Extra #2 (HBO Sports)
---
People Magazine: Why Did a Popular, Smart, Athletic College Freshman Kill Herself?
January 23, 2014:Madison Holleran was a girls varsity soccer and track star, a 4.1 GPA student in high school and a popular girl with a lot of friends and a supportive family.
---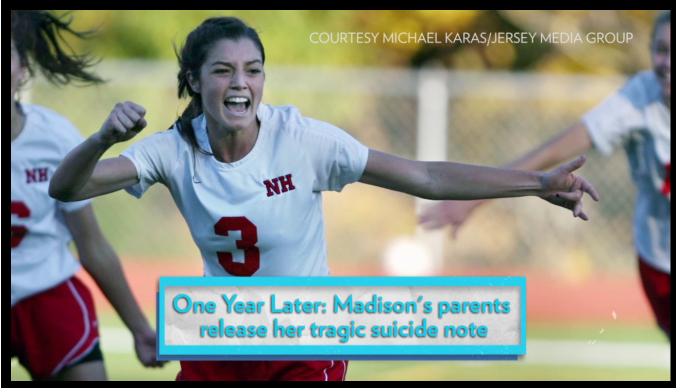 People Magazine: Madison Holleran's Parents Release Details of Daughter's Suicide Note
January 23, 2014: I feel locked in," she says in note.Watch Video
---